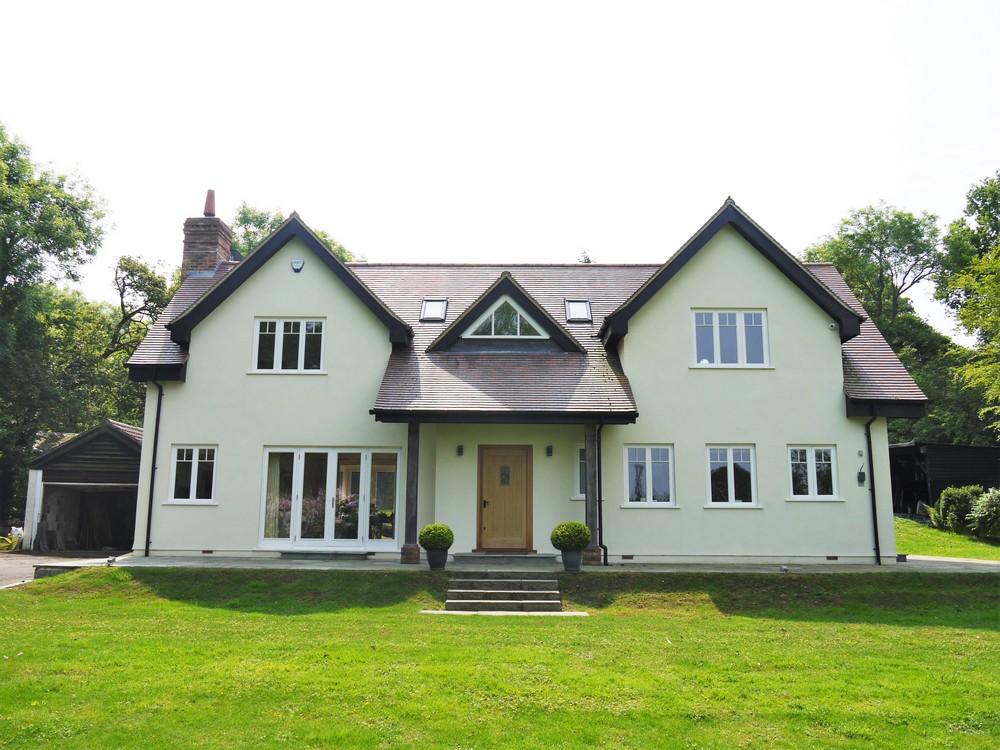 NEW BUILD
BUNGALOW
WOLDINGHAM
This project involved the construction of a 3-bedroom chalet bungalow. It required careful planning, accounting for difficult access to the site and space limitations.
We were invited to tender for this project based on the architect's list of recommended builders.
Duration: August 2011-July 2012
Single stage tender
JCT Minor Works Contract
Scope of works:
Demolition of existing dwelling
Construction of a new 3-bedroom chalet bungalow.
The site was located at the end of a steep single access unadopted road, which required careful planning when bringing in materials and deciding on the size of the plant. We also used renewable energies for heating and hot water.
"A good family firm that did a great job building our new house. Good communication and consultation throughout. Highly recommended."
Marc, Woldingham