Meet the team at Ling & Sons.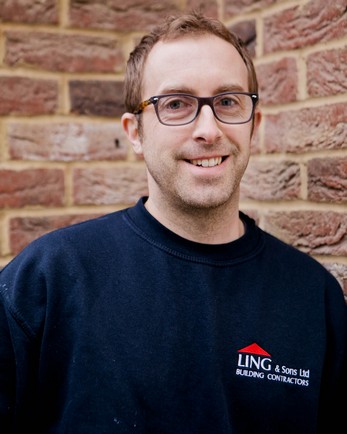 MATT LING
I am mainly office based, responsible for contract managing, tendering, invoicing and responding to new enquiries.
I worked for Ling Building Contractors on and off whilst I was still studying for my A levels, and continued labouring for them before working in the pensions industry. After two years I came back to construction, and we established Ling & Sons in 2005. Building has always been in our blood as a family and it was too good an opportunity to turn down. In 2014 I completed a BSc in Quantity Surveying and Commercial Management, achieving a 1st Class Honours degree. Subsequently I have continued my personal and professional development by undertaking various professional courses through industry recognised bodies.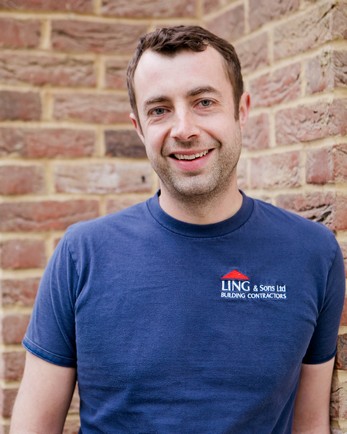 DAN LING
I am a site and contracts manager, overseeing projects as a whole and acting as a working foreman in carpentry. I organise all trades on site, as well as working with clients and architects. I have good carpentry knowledge and experience and take pride in my work – attention to detail is key to make sure we all produce the best results.
After gaining a degree at the University of Sheffield, I moved back to London and worked with various companies. However, I decided on a career change and obtained a job with an established local builder, whilst attending two years of night school to gain more carpentry experience. This prepared me for joining Ling & Sons when my father and brothers decided to establish the company in 2005. We've never looked back and the company continues to grow and develop.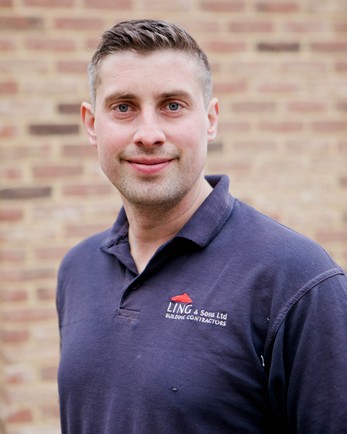 PETE LING
I act as site and transport manager, which means I'm involved in a project from site set up to the start of the internal fit-out. I oversee sites, organise subcontractors and materials, liaise with clients, and ensure the site is secure.
I have been on building sites from a young age and so it felt like a natural progression for me to enter the building industry and join Ling & Sons as a company director. I hold industry recognised brickwork and carpentry qualifications and enjoy combining these skills to uphold our high standards of workmanship.
CONTACT LING & SONS
Talk to us about your next building project.