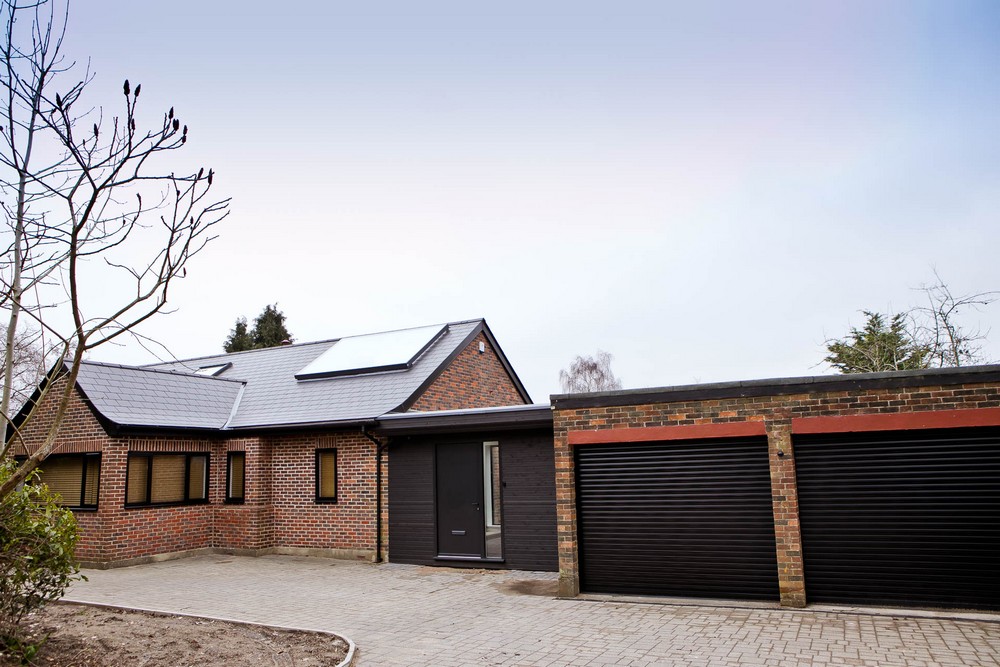 TOTAL RENOVATION
AND EXTENSION
IDE HILL
We completed a total renovation and built an extension for this 4-bedroom chalet bungalow. It was originally built in the 1950s and was in very poor condition, having not been touched for a generation.
The designers (Studio HE) found us through the Federation of Master Builders website and viewed some of our current and recently completed projects. The client had so much faith in their designer and us, that they didn't come to see their property once during the build!
We ran this project on a JCT contract, and it was project managed by the designers on the client's behalf.
Duration: 10-month project
Scope of works:
Total renovation.
Increase property to a 4 bedroom, 3 bathroom chalet bungalow.
Remove the basic infill between garage and property, strip off main roof and take out back elevation of the house.
New steel beams to support loft bedroom and en suite.
New roof and rear 3m extension, including a 4m x 4m roof light weighing over half a ton!
New wood clad infill section between garage and property.
We engaged Ling & Sons as the main contractor for a residential project in the Area of Outstanding Natural Beauty/Green Belt in Ide Hill, Sevenoaks, Kent.
We were drawn to the years of experience, youth and quality of work that Ling & Sons provided as a company.
Their team ensured we met our program deadlines on time (and a bit ahead) and were friendly, easy to have discussions with and easy to work with.
They were always open to new ideas and the general pushing of their skills in terms of our design and structural engineering. They rose to the occasion to ensure a great quality project would result. Ling & Sons have an outstanding care, craft, passion and diligence to their work practise. With their flexibility to work alongside specialists brought in, they helped to ensure an exceptional project was delivered on time, on budget and to high standards.
Thoroughly enjoyed our experience and feel new relations were forged!
Hubert Green, Director at Studio HE