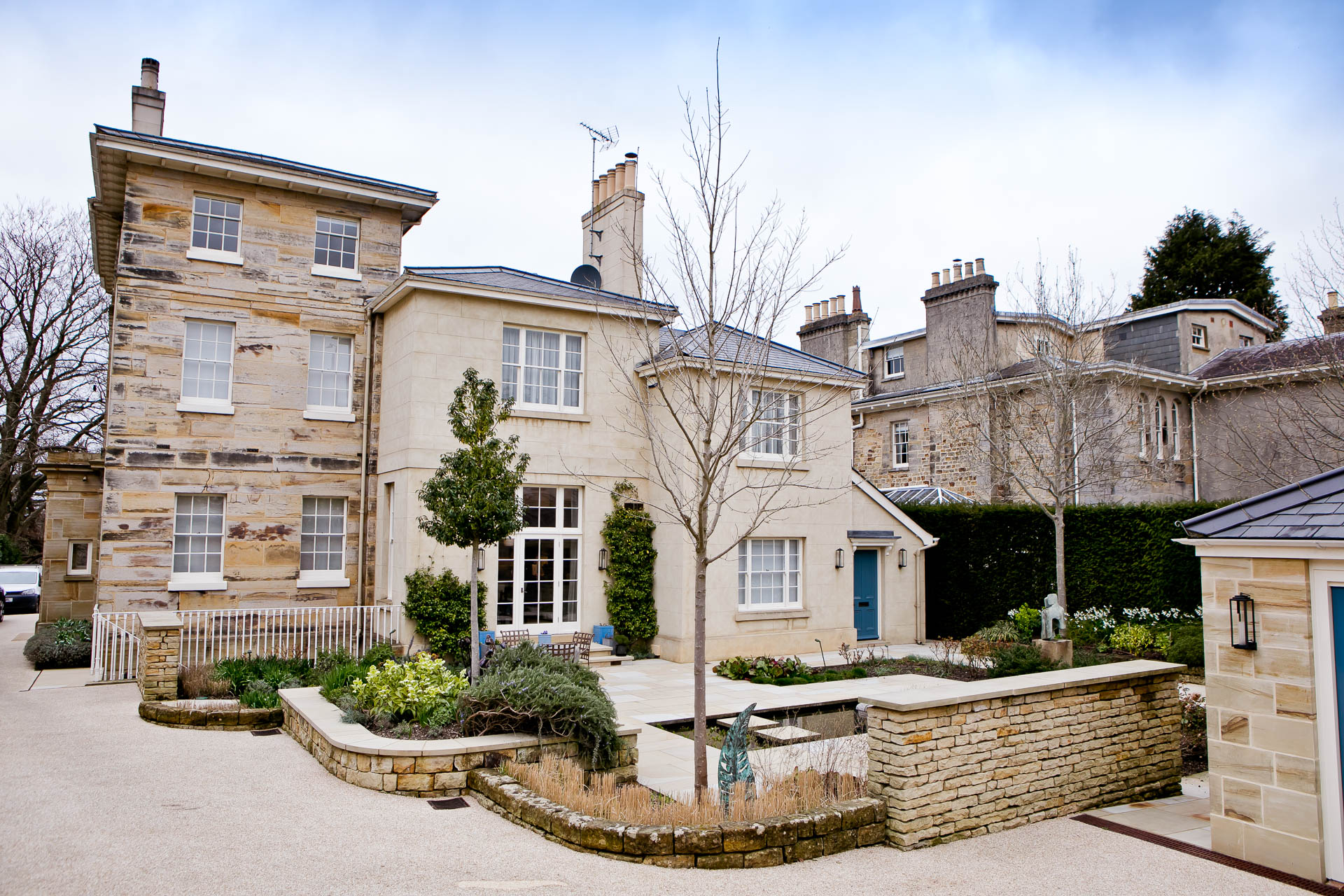 GRADE II LISTED
BUILDING RENOVATION
TUNBRIDGE WELLS
This award-winning project involved the internal and external renovation of a Grade II listed building, under the watchful eye of the local Conservation Officer. The client was so impressed with our initial work, they engaged us to complete a full refurbishment of the property, which was completed over a period of two years.
We were invited to tender for this project after we were recommended by an architect. We earned the Tunbridge Wells Civic Society award for our work, alongside the architect and stonemason.
Duration: September 2010-August 2012
Progressive tender
Cost-plus agreement
Scope of works:
Initial works to replacement of fascia, soffits and guttering on a 19th Century, 4-storey, Grade II* listed house, designed by well-known architect Decimus Burton.
Once on site, the client and architect agreed to us replacing the roof.
The client was impressed with our standard of workmanship and professionalism, and invited us to carry out a complete refurbishment of the whole house.
We managed the works as the main contractor, with full responsibility for named suppliers, subcontractors and consultants.
Externally, we were instructed to erect a full-height scaffold to clean the external stone façade, and reconstruct the stone front balcony/terrace area, as well as building a new stone porch, and an extension to the length of the existing garage.
We completed the job with a new resin finish driveway.
We completed all work in close consultation with the local Conservation Officer. As the works were not fully designed prior to beginning the project on site, we also worked closely with the architect, with input on buildability of the proposed scope.
Ling & Sons was the building firm that we chose to totally gut and renovate our Tunbridge Wells home back in 2010/11. The project was a huge success and their craftsmanship was to a high standard. The team worked extremely well with our architect, interior designer, kitchen and bathroom specialists. All our ideas, requests and last-minute changes were accommodated with great grace and enthusiasm, and they were a lovely family firm to deal with. When work needed to be sub-contracted the Ling brothers personally knew and had worked with all the sub-contractors previously, which meant the quality of work was consistently high and there were no surprises. We are thrilled with the results and would happily recommend them.