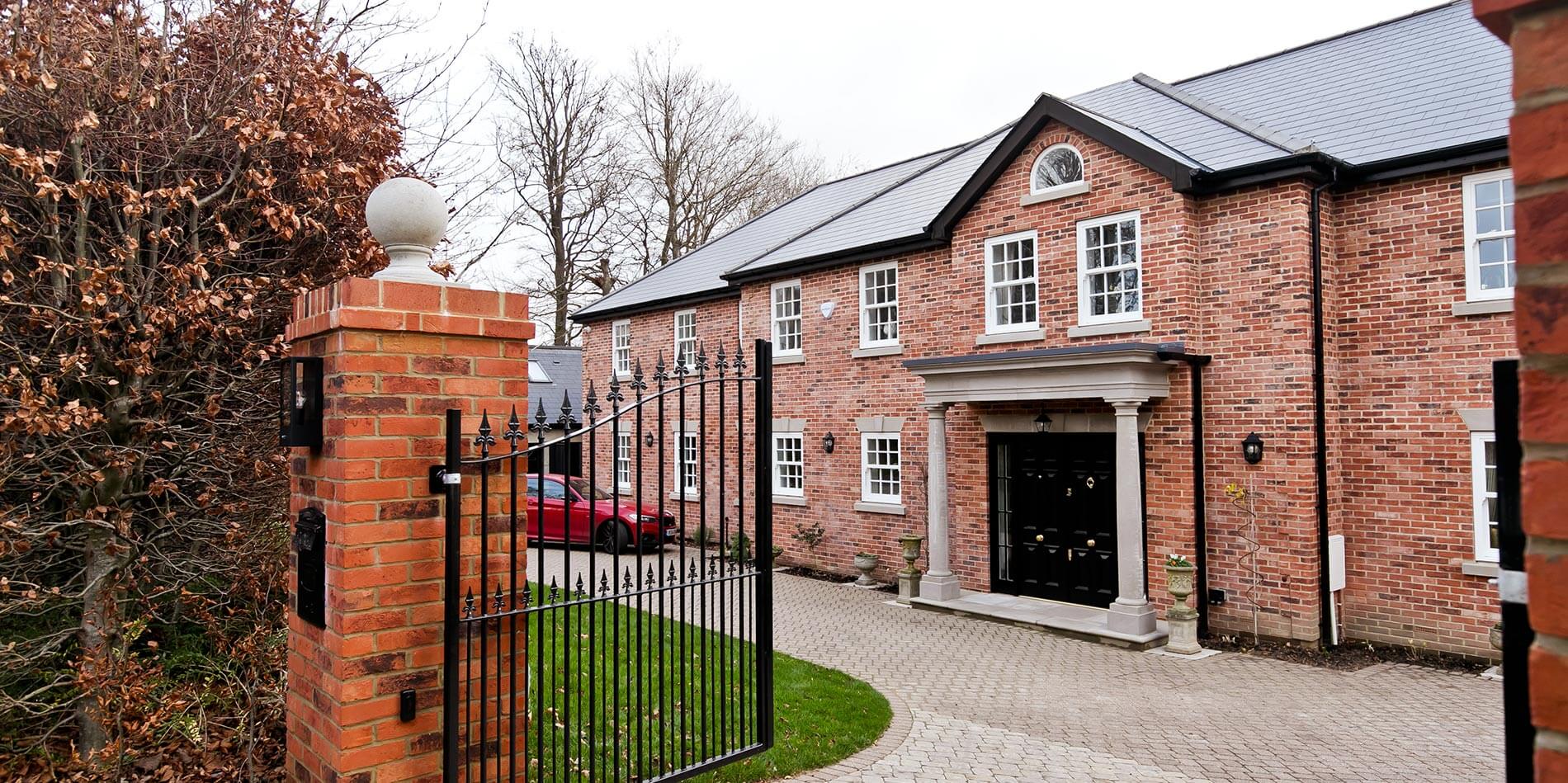 NEW BUILD PROJECT
WARLINGHAM
Ling & Sons worked closely with the client, who had spent the last 4 years planning her dream house, to create a lovely 6 bedroom new build in a Georgian style.
The client had a great eye for detail; from projecting brickwork quoins to a continuous hardwood handle rail for the internal staircase.
Duration: March 2019 to October 2020
Single Stage tendering
Works carried out under a JCT Minor Works Contract
Scope of works:
Set up and secure site prior to complete demolition of existing 1960s 4 bedroom property
Large reinforced concrete retaining wall
Swim spa pool concrete pool bunker within the rear garden
Installation of multiple renewable energy sources
The project Scope went above and beyond with the installation of multiple renewable energy sources including PV panels with Tesla battery storage, a rainwater harvesting tank and a sophisticated MVHR unit, which not only did air heating (via ceiling ventilation grilles) but all hot water requirements for bathrooms and underfloor wet heating.
We were recommended to approach Ling & Sons to quote for what was a big project and after reviewing the various options we decided that Lings presented the most professional quotation.
We have not been disappointed with our decision. As with any large scale project there will always be issues but these have largely been with regards to the rather challenging times that we have faced during most of 2020. However, the project was managed and works were carried out to a very high standard. Many of our neighbours have been extremely complimentary about the workmanship and  professionalism of the three Ling brothers and the contractors that they are working with.
The final details both inside and outside of the house are just as had been planned especially as we wanted some unusual aspects included. They prefer to have close collaboration and regular meetings to ensure that all aspects are discussed and agreed upon to ensure that the ideas are workable and achievable.
The project involved the knocking down of the existing house, the replacement of the retaining wall and then the reconstruction of a completely bespoke house. They were involved in all the aspects to maintain the quality of workmanship to be in line with their own skills.
The Lings come highly recommended from our extremely good experience.